Places to Honor and Remember Your Loved Ones
Prayer & Memory Garden
The Prayer & Memory Garden, located just outside the West Bethany Chapel lobby, is a special place. In the garden, families, residents, staff and visitors can enjoy the peacefulness of nature and remember their loved ones in quiet meditation and reflection.
Engraved bricks and pavers with the names of loved ones and messages that commemorate their lives can be placed in the garden. Your loved one's ashes can also be scattered in the garden as their final resting place.
The Prayer & Memory Garden was made possible in 2007 through a generous gift from Mildred McGuigan in memory of her husband, Chester, and a contribution from the Landis Homes Auxiliary. In 2020, the children of Chester and Mildred refurbished the plantings and benches to enhance the peaceful surroundings we experience today.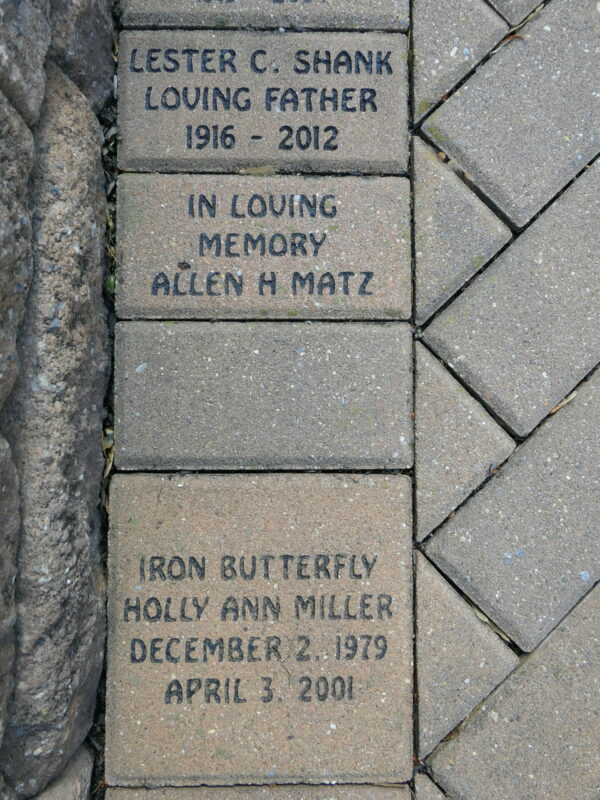 Across Landis Homes Campus
In addition to memorializing your loved one in the Prayer & Memory Garden, you can honor them by planting a tree or placing a bench with a plaque in one of many beautiful locations across the Landis Homes campus. When you visit these places, you'll find comfort in remembrance.
Commemorative Opportunities
Commemorative Gifts Gallery
Your commemorative gift supports the Caring Fund Endowment. Earnings from this endowment provide benevolent assistance to residents of Landis Homes whose personal resources have been depleted due to long-term healthcare needs.