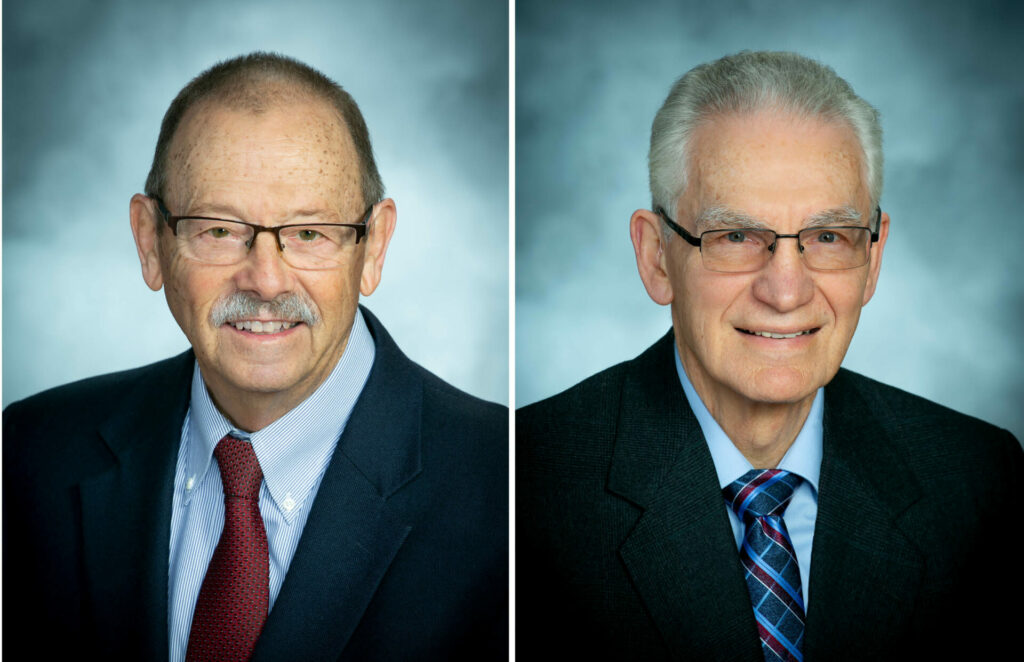 Landis Homes has announced the addition of two new board members. Landis Homes, an affiliate of Landis Communities, is a not-for-profit retirement community, situated on a 114-acre campus in Lititz, PA. Both are residents of Landis Homes.
George Stoltzfus brings a wealth of experience to the Landis Homes Board of Directors. From 1988-1992, he served on the Mennonite Church General Board representing Allegheny Conference. Later, he served on the Philhaven/Wellspan board from 2008-2018, during which he served most of this time as chair of the board. His most recent board service was with the Pennsylvania Immigration Resource Center, which he began serving in 2018 and currently serves in that role.
"I feel I have an ability to listen well and the capacity to think logically about needs presented and possible solutions," says Stoltzfus. "Having served as a medical director at multiple CCRCs in the past, I can also offer some of that perspective."
Sherwood Lingenfelter also brings experience to the Landis Homes board. He previously worked as a Senior Professor at the Fuller Theological Seminary, and served on a variety of boards. These include BIOLA from 1988-1999, Fuller from 1999-2012, Grace Brethren International Mission from 1994-2007, in which he was also president from 2004-2007, and SIL International.
"Strengths that I can bring to the Landis Homes board include my prior experience serving as the Chief Academic Officer at Biola University and COO of Fuller," says Lingenfelter. "In addition, I supervised Deans and Academic programs at both institutions, and supervised Vice Presidents and financial operations at Fuller Theological Seminary.
Glen Moffett, chair of the Landis Homes board, says "We are very thankful for the many talents and diverse life experiences that George Stoltzfus and Sherwood Lingenfelter bring to the Landis Homes board. Each of them have held senior leadership positions in their respective fields, served on governing boards of other nonprofit organizations, and demonstrated a passion for Landis Homes' faith-based mission. I am certain that Landis Homes and its residents and staff will greatly benefit from their service on the Landis Homes board."