The members of the Symbria Rehab team are excited to be part of the Landis Homes community and serve your rehabilitation needs. Our team members are experienced and compassionate therapists who are passionate about helping older adults extend their independence and thrive in their homes. Together we specialize in:
Vestibular rehab, balance, and fall prevention
Urinary incontinence
Pain management
Orthopedics
Neurologial conditions
Wheelchair positioning
Cognitive therapy
Dysphagia Management
Our prehab program prepares people for upcoming orthopedic procedures to help speed their recovery after surgery.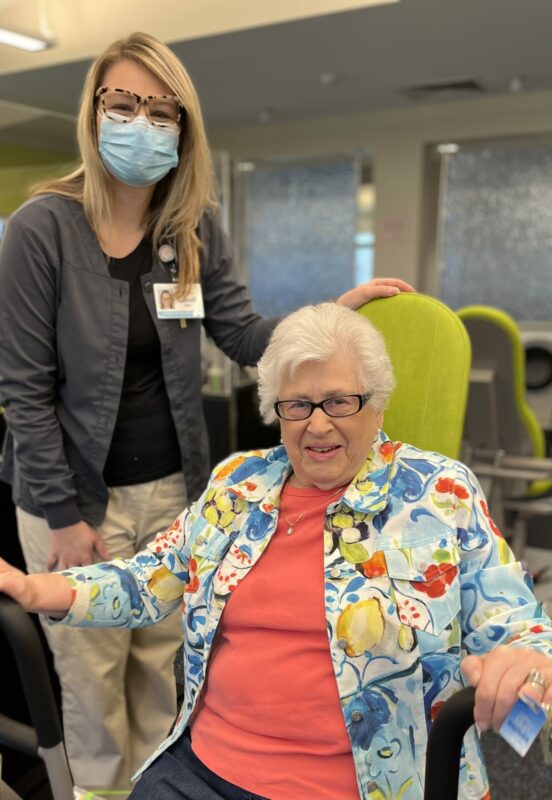 Safe Transitions
Our outpatient therapy team partners with Landis Homes Wellness Department to provide a safe transition for residents once they are discharged from therapy. Thanks to this partnership, we are able to provide residents the ability to continue their exercises in a safe and controlled environment so they are able to maintain what they achieved in therapy, whether that be in a fitness class or at the fitness center gym or the wellness pool.