Online Benefit Auction • Chicken BBQ • Yard Sale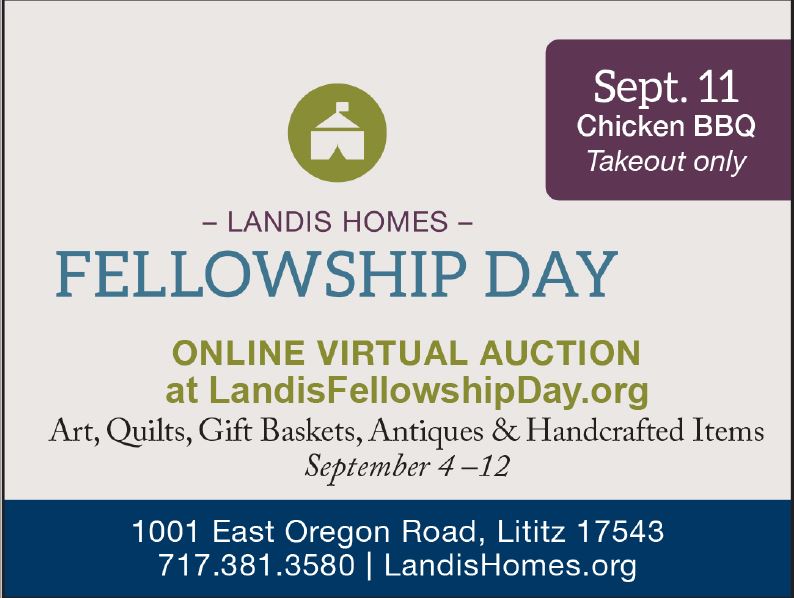 As we gather to enjoy fun times, there are residents on campus who are more concerned about affording their care than the planned activities. Will you help a resident with a Fill the Gap gift? Read Nathan and Arlene's story below to learn why your gift is so important.
SCHEDULE OF EVENTS
The Online Auction and Saturday events are open to everyone!
Saturday, September 4 – Sunday, September 12, 2021
The Benefit Auction goes live for online bidding on September 4. and will close on September 12. For more information or questions about the online auction, call Janice Nikoloff, 717-381-3580, Ext. 3580.
Saturday, September 11, 2021
Yard Sale at the Barn, 8:00 a.m. – 2:00 p.m. — Featuring furniture and appliances.
Chicken BBQ, 10:30 a.m. – 2:00 p.m. — Enjoy delicious Peters' BBQ chicken and baked goods by our Dining Services team, in front of the Calvin G. & Janet C. High Learning & Wellness Center, at our main entrance. Drive-thru and walk-ups are welcome. Family and guests may eat with residents on patios or under smaller tents set up around campus.
Tents on the Green, 10:30 a.m. – 2:00 p.m. — Visit tents on the Crossings Green (located behind the Learning & Wellness Center), featuring resident crafters and artists whose items will be available for sale, or for you to place Christmas orders. There will also be a selection of items similar to the big tent events of the past; Linens, Grandma's Attic, Baked and Canned Goods.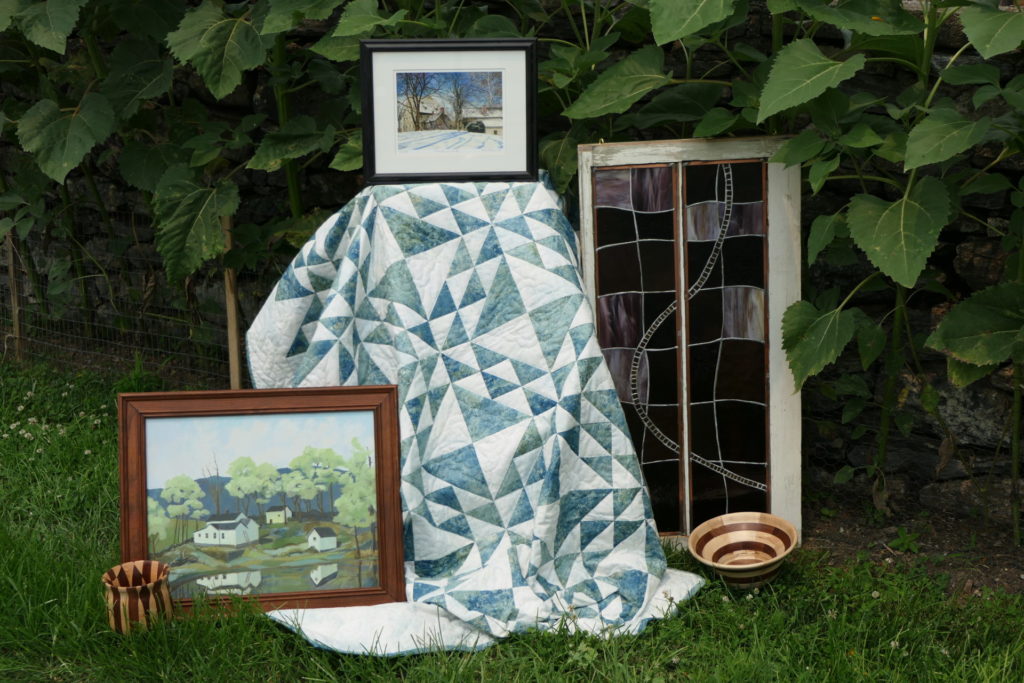 The following events are for residents, team members and family.
Wednesday, September 8 — Ice Cream Social — 1:00-3:00 p.m.
Thursday, September 9 — Harvest Day — 8:00 a.m. – 12:00 p.m.
Friday, September 10 — Campus Parade — 5:30 – 6:30 p.m.
For more information about Fellowship Day events, please contact Janice Nikoloff at 717-381-3580 or jnikoloff@landis.org.