Located in the Calvin G. and Janet C. High Learning & Wellness Center is a state-of-the-art fitness center and a warm water swimming pool. Residents are invited to participate in a free orientation with a member of our Wellness Team, who will get you started in our fitness center, pool and/or participating in one of our group exercise classes. Personal trainers are available should a resident want more one on one attention. The Wellness Team also partners with our onsite Therapy Department, which allows for ease of transition from therapy to wellness and back again.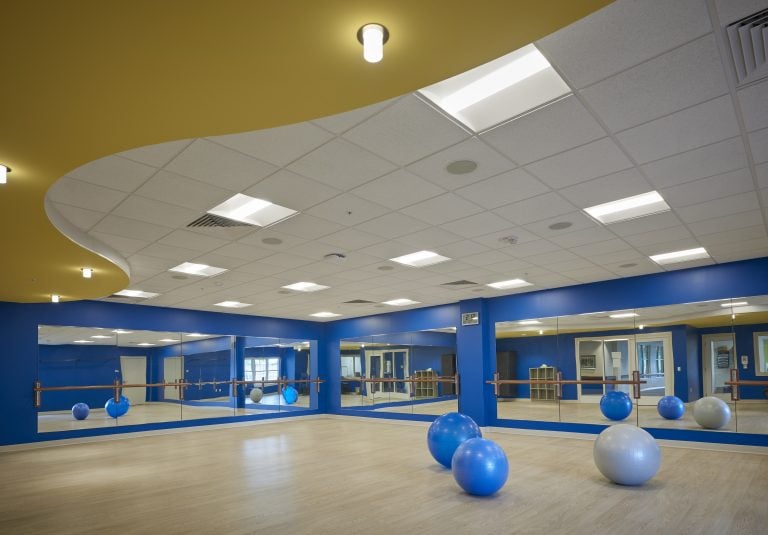 Enhance your body, mind and spirit with our wellness programs!
Current Wellness Schedules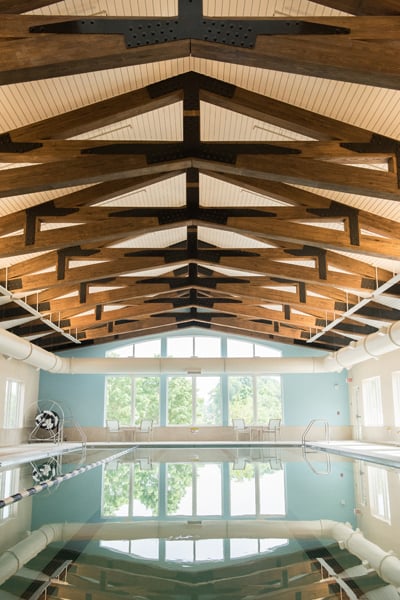 Opportunities to engage in holistic wellness include:
Wellness Center, including a fitness center and swimming pool
Group exercise classes
Activities, programs and trips
Educational Wellness Talks and presentations
Resident run groups, clubs and committees
Aquatic Fitness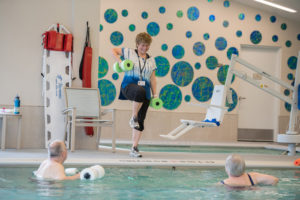 Our natatorium features a warm water swimming pool, at a comfortable 86 degrees, and a 99 degree hot tub for your enjoyment. Our schedule allows for both open swim time, lap swimming, water walking and structured group exercise classes. Residents may bring family as guests to the pool. Please contact our Wellness Center for current guidelines and available hours regarding guests at the pool.
Land-Based Fitness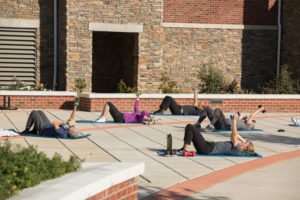 Our fitness center features a wide variety of cardiovascular equipment and is equipped with HUR strength machines. HUR's pneumatic strength training equipment follows the natural movement of the muscle, allowing for safe, targeted training appropriate for a diverse range of abilities and stamina levels. HUR's innovative SmartTouch technology empowers seniors to safely train independently with lower risk of injury.
We also offer land-based group exercise classes for all levels, from low intensity (mostly seated), to moderate intensity and high intensity. Our Wellness Team will guide you to the appropriate class for you!
Therapy
Our Wellness Team partners with our onsite Therapy Department to allow for a seamless transition to and from therapy services. Together we strive to have residents remain safely independent.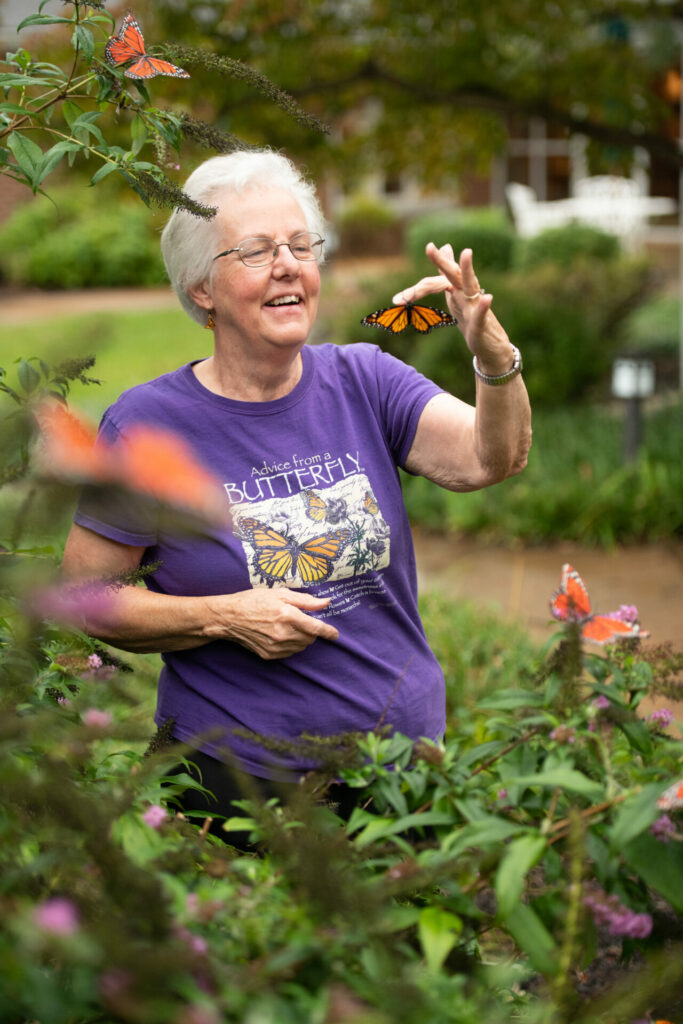 Walking Paths & Life Trail Stations
There are 1.5 miles of paved walking paths which wind throughout the entire campus. Life Trail Stations are interspersed along the walking areas. The wellness stations provide a way to turn a walking routine into a total body workout offering enjoyable strengthening, flexibility and balance activities. The educational information at each station includes information about posture, healthy eating and nutrition, and Tai Chi.