Volunteers from age 14 to 90+ years serve throughout the campus. Volunteers receive personal joy and fulfillment while the Landis Homes community is both enhanced and blessed. Volunteerism can be described as a calling. Some are called and others are not, and that is okay. Our role is to work with those who feel called to give of their time and gifts.
Volunteers partner with staff and families to fulfill the Landis Homes mission of honoring and enriching the lives of residents. Persons interested in volunteer opportunities at Landis Homes may contact the Volunteer Services office at 717-509-5409 or email us at Volunteer Services.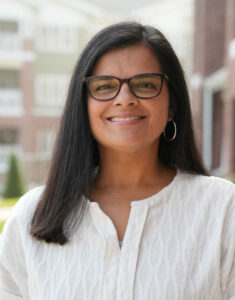 Over 60 million persons volunteer in the United States in a given year.  Those who volunteer report a greater sense of purpose in life, and a higher rate of life satisfaction.  We at Landis Homes are grateful for the many volunteers who serve on and off campus every day.
Moniqua Acosta, Director of Volunteer Services