Healthcare provides 24-hour care and supervision under the direction of a physician. Private and shared-bath rooms are located near dining rooms, activity areas, living rooms and chapel. Healthcare offers both short term rehabilitative services and long-term stay. Every resident is supported to reach their maximum potential. Short term rehabilitative services in partnership with nursing, physicians, physical therapy, social services, occupational therapy and speech therapy services are provided in a short stay household where the goal is for residents to return home.
Care and services are tailored individually based on resident choice and needs. Private rooms or semi-private rooms with a shared bath provide the desired privacy for every person. Common areas such as a country dining area, an outdoor porch, courtyards, a living room and separate small play area for visiting children provide an enjoyable setting for all. For inquiries about Personal Care or Healthcare, contact the Admissions Office at 717-381-3548.
Features included in the daily fee:
Private room with private or shared bath
Nursing Care
All Meals
Housekeeping, Laundry & Maintenance services
Social Services
Pastoral Services
Social & Recreational Activities
Utilities*, and cable TV service
*Telephone services & Internet connection is not included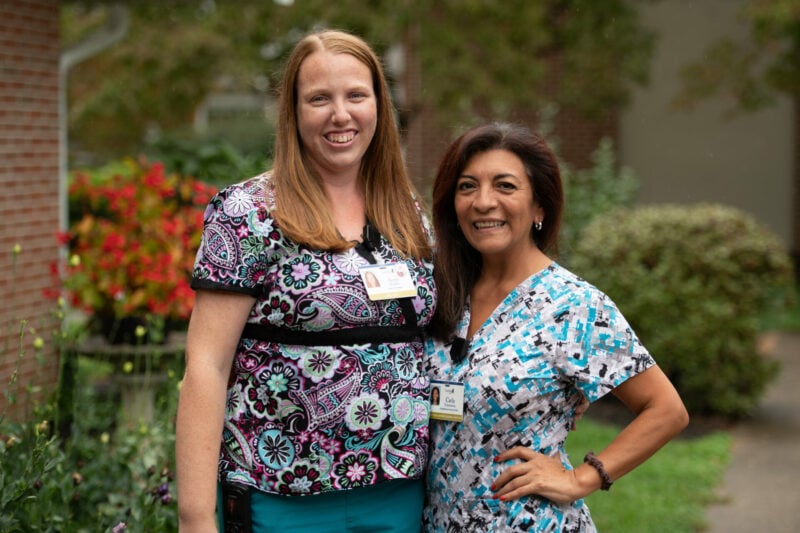 Landis Homes has been awarded Best Short-Term Care and Best Long-Term Care by U.S. News & World Report for 2022-2023, with an overall rating of High Performing, 5/5. Learn more.
Floor Plans
A Warm and Spacious Setting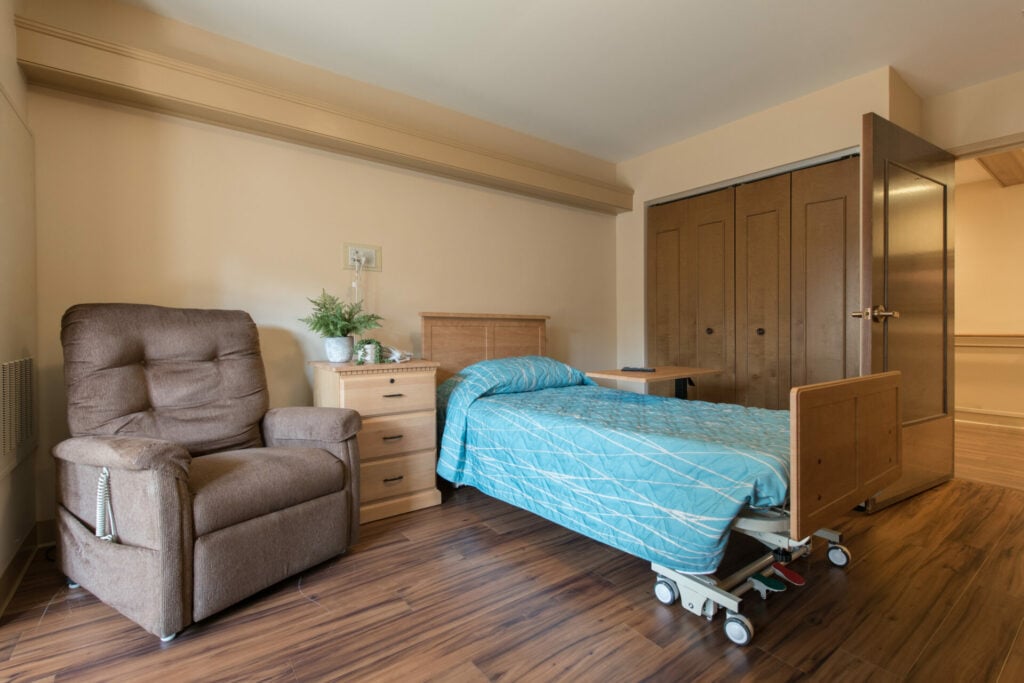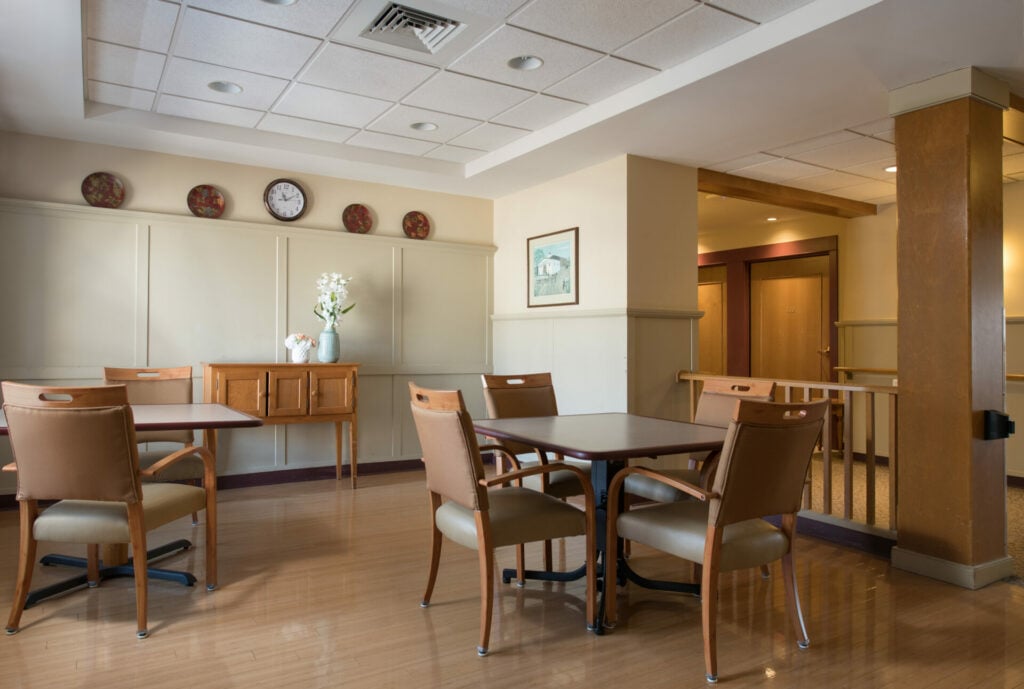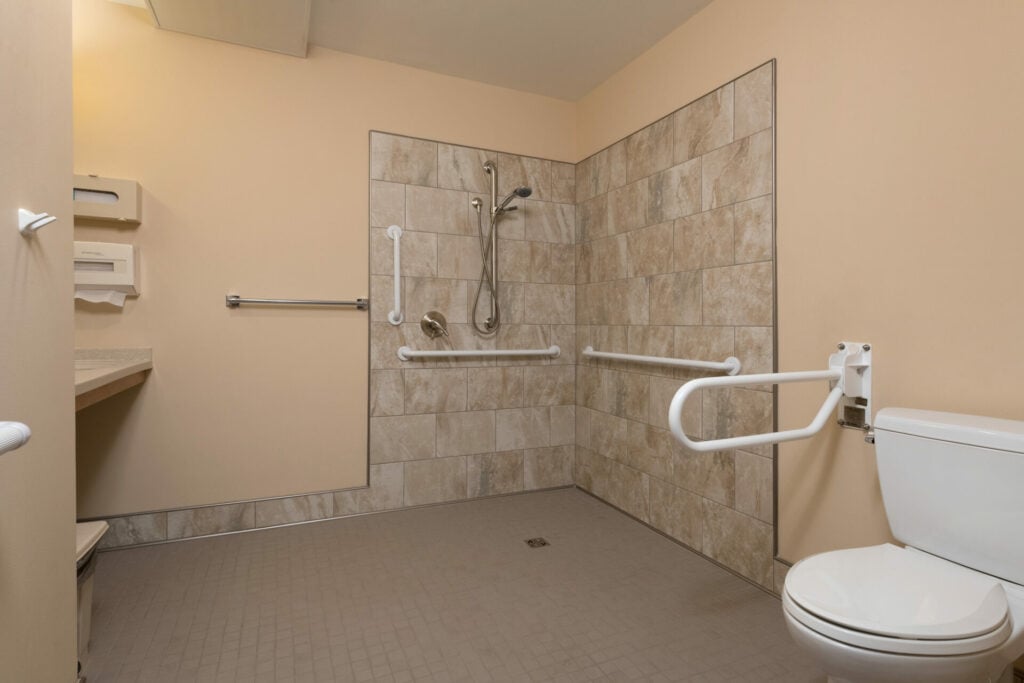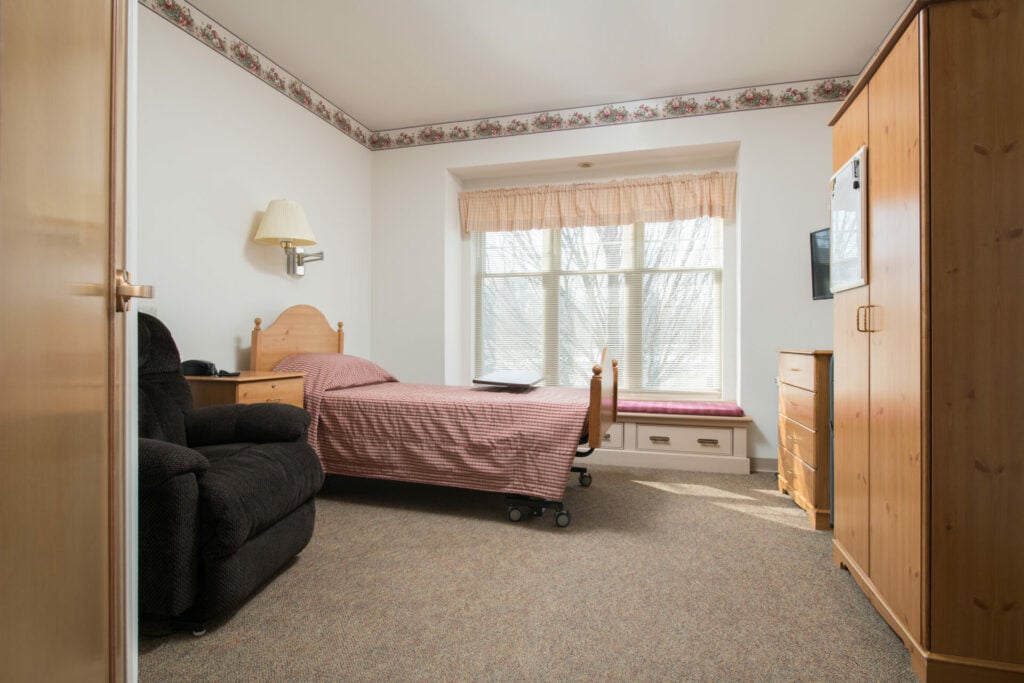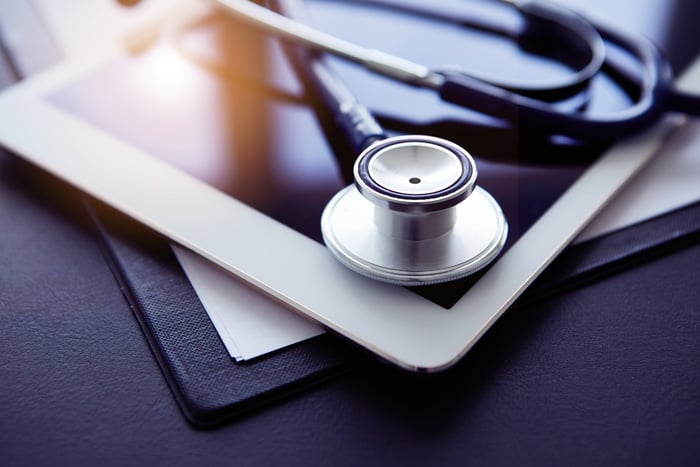 Landis Homes Healthcare holds a 5-star rating according to Medicare & Medicaid Services (CMS) Learn more.
Landis Homes is proud to be selected to participate in the Preferred Provider Network of Lancaster General Health System.
Landis Homes is proud to be CARF accredited.


Healthcare Scenic Views