Residential Living Cottages, Apartments, and Hybrid Homes
Cottage Homes offer maintenance-free neighborhood living with one or two bedrooms. All cottages include patios for enjoying the outdoors and most have garages and sunrooms.
Apartment Homes feature indoor access to all amenities and services. Styles range from studios to two bedroom with a den, and all include additional storage. The Crossings apartments include garage parking.
Hybrid Homes combine the best of cottage and apartment living. Multiple exposures, garage parking, and outdoor living are featured, plus indoor access to common areas and opportunities for social connections in shared living spaces such as a hearth room and community room.
Multi-size Suites include meals, housekeeping, laundry and an emergency call system in monthly rent with no entrance fee.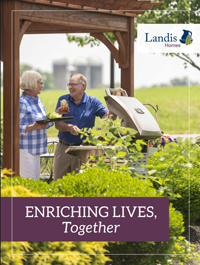 Click here to review our Landis Homes digital brochure.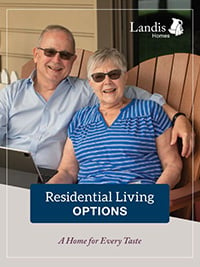 Click here to review our Residential Living digital publication.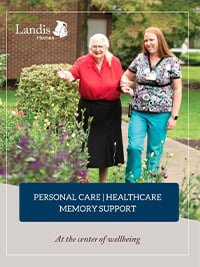 Click here to review our Personal Care, Healthcare, and Memory Support digital publication.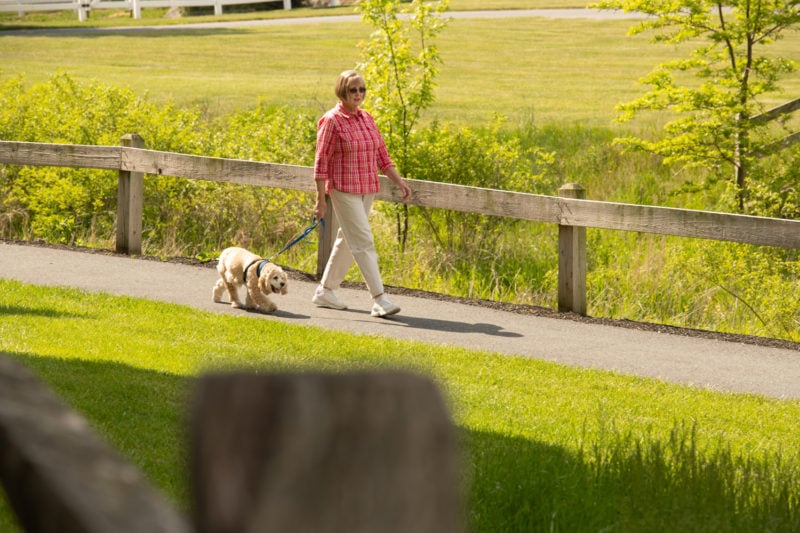 Pets
Landis Homes supports visitation and ownership of pets. Resident dog owners can enjoy the on campus dog park.
Personal Care, Healthcare, and Memory Care on the Same Campus
Our competent staff can assist with personalized support, daily activities, and medications if the need arises, all while helping residents pursue a holistically healthy and optimal life through pool therapy, memory support, healthcare, and more.
Personal Care allows independent living solutions for those who need assistance. Single and double occupancy rooms are available, as well as a full range of life enrichment opportunities.
Healthcare provides 24-hour care and supervision under the direction of a physician. Private and shared-bath rooms are located near dining rooms, activity areas, living rooms and chapel.
Rehabilitation Care is available for campus residents and community members.
Memory Care provides individual programming, security and nurturing by specially trained team members. Each living area includes a country kitchen, dining room and living room.
The 114-acre Landis Homes Campus