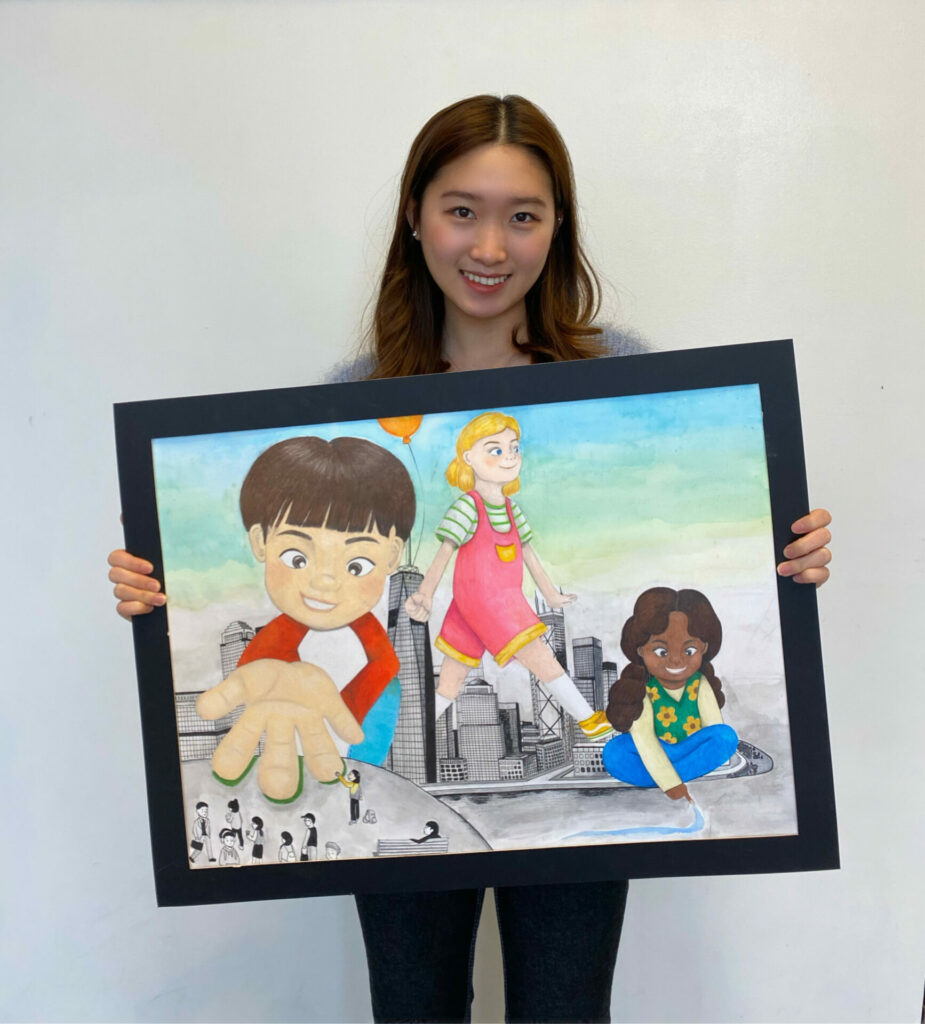 Landis Homes recently announced Seunga (Ellie) Park as the 2022 Art Student Scholarship Award recipient. Her artwork was selected by the resident art committee to hang at the retirement community. Ellie, who was born in Hanam-Si, South Korea, and moved to the United States in 8th grade, created the winning piece titled 'Adults Learned from Children.'
"While I spent time teaching children as a volunteer at a Korean culture school, there were many things to learn from them," Ellie explains. "Children have no prejudice and hold pure eyes for the world. Through this artwork, I created this with the hope that these big children would shine in a desolate city and that colors come to life wherever they are."
Ellie's family, who all immigrated to America this February, include her parents and two brothers. She will graduate in June as a member of the Lancaster Mennonite class of 2022.
"After my graduation, I plan to go to Pratt Institute in Brooklyn, NY," says Ellie. "I hope to learn about art society and build my art foundation based in New York.
LMS Art and Photography Teacher Brookye Keeney said, "Ellie is a delightful student who has consistently engaged in-class work and held herself to high standards, which is evident in the quality of her work. She has a wide range of artistic talents including music and dance. Her strong faith and desire to connect with other Korean Americans, especially sharing Korean culture with adoptees, is inspiring to me."
Each year since 1995, Landis Homes selects a piece of artwork from the Lancaster Mennonite High School Spring Fine Arts Festival to become part of a permanent art collection on the retirement community campus. In return for the work, Landis Homes contributes to the Lancaster Mennonite School art department and to the student to support their future education.