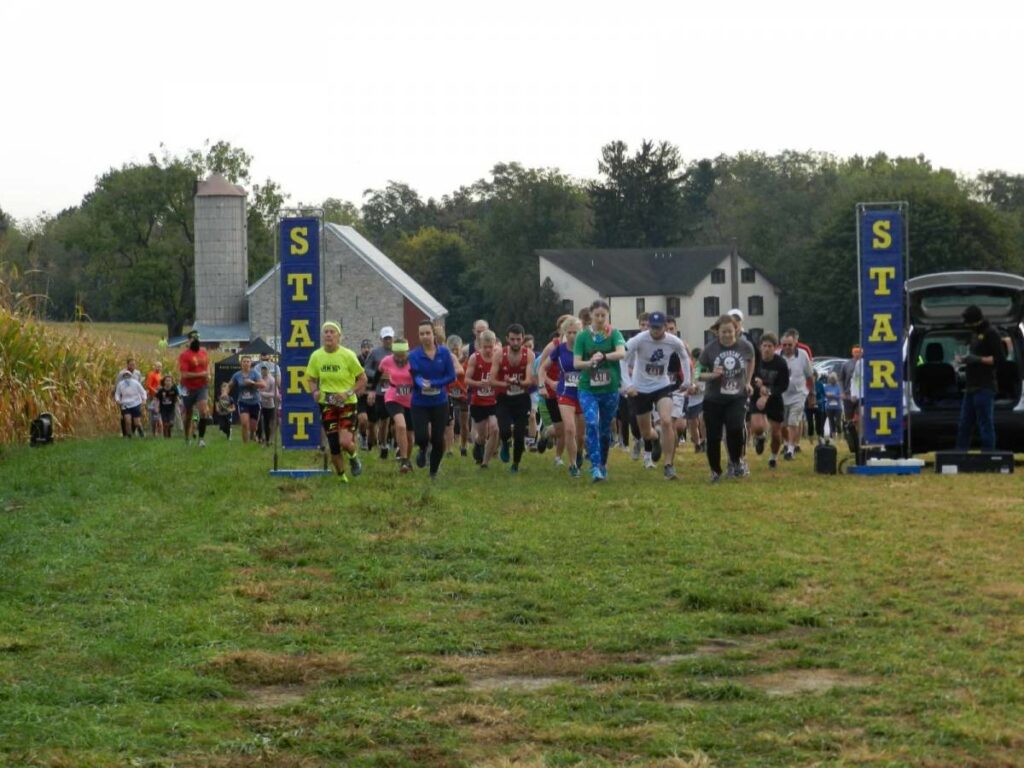 Saturday, October 8th | 8:00 am | 1289 Creek Road, Lititz PA 17543
On Saturday, October 8, 2022 Oregon Dairy will host a Community Corn Pickin' 5K Race to support non-profit organizations in the Village of Oregon! The 5K race will start and finish at the Oregon Dairy Corn Maze Barn, cross scenic farmland, wind through Landis Homes Community, and finish with a lap through the famous Corn Maze. The event will also include a 1-Mile Fun Run/Walk and Kids' Dash.
All proceeds from the race will benefit Landis Homes, Friendship Community, and COBYS Family Services. The donation goal for the event is $5,000 and the proceeds will be split three ways among these impactful organizations.
Donations given to Landis Homes will help ensure that aging adults and their families have the peace of mind and financial support to live healthy, meaningful lives. The contributions to Friendship Community will support their residential living and day services within their mission of cultivating the capabilities of individuals with Intellectual Disability and Autism. Donations benefiting COBYS will support their wide range of services including foster care, adoption, permanency, counseling, and family life education services for children and families at risk.
The 5K 1-Mile Fun Run/Walk will start at 8 am and the Kids' Dash at 9 am. Registration through October 6th is $35. Day Before and Day of Registration is $40. Awards for overall based on gun time and top finishers based on chipped timing in each of the following age brackets: 18 & Under, 19- 29, 30- 39, 40- 49, 50- 59, 60- 69, and 70+. Register or donate online by clicking below.
Race Proceeds Benefit: