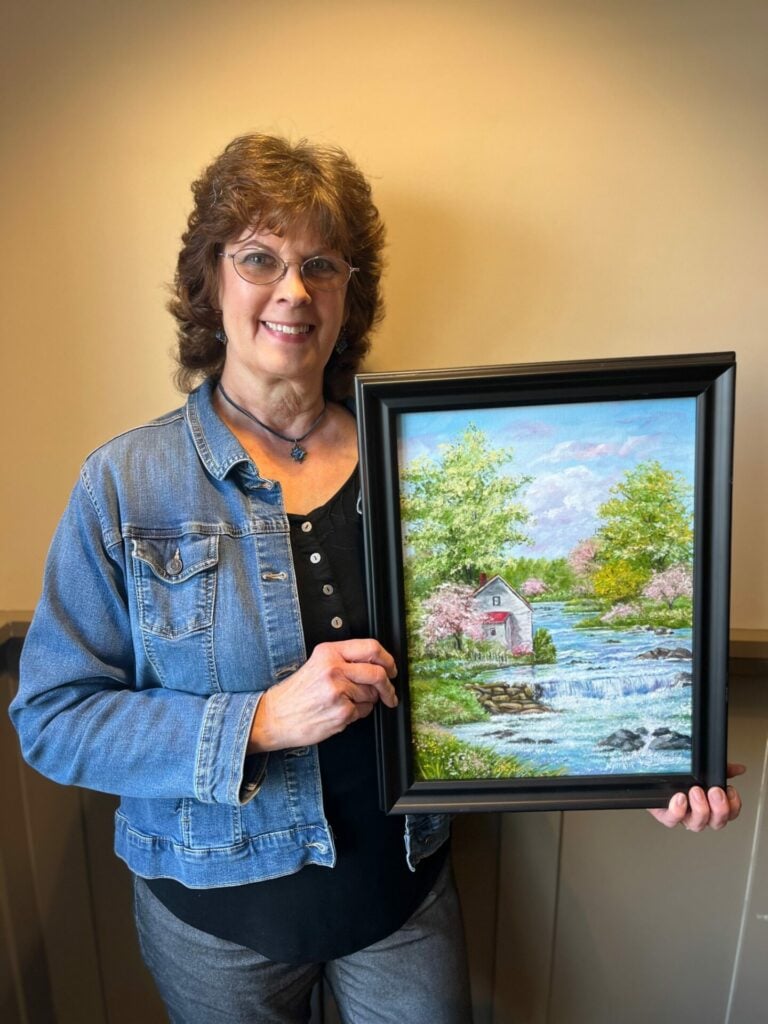 Nancy Yunkin has been a resident of Lititz for the past 44 years. Her husband, Ellis (Bumpy) and she have six children and six grandchildren. They love the little town of Lititz and attend LEFC church on Pierson Rd.
"I have always had a lot of interest in creative art of any kind through my growing up years and art was always my most favorite subject in school in Williamsburg, PA, but I give all of the credit to my mom for my love of oil painting," says Nancy. "She gave me the idea and really encouraged me to try my hand at painting as I began high school. I took her advice, and I've never regretted it! I painted quite a bit as I finished out my years of high school, and I am most thankful for my wonderful art teacher, who is my second encourager in my pursuit of learning all I could about the Art of painting."
Now that Nancy's children are all grown, and she is in the empty nest phase of her life, she is making time for the paint brush and the canvas. She is a firm believer that our talents are given to us by our Creator, and not ourselves, and she is so thankful for this love of art and creativity.
Along with painting, Nancy loves encouraging and serving others, homemaking, sewing, flower, gardening, making cards, giving parties, doing puzzles, and spending time with family and friends.
Nancy's exhibit will be on display in the Crossings Art Gallery from May through July, located at 1001 E. Oregon Rd, Lititz PA 17543. The gallery is open daily, 7:00 am – 8:00 pm. For more information, call 717-381-3583.