Fellowship Days and the online Benefit Auction are on the horizon from September 11-16, 2023. It's a special time when our community gathers together and 'Fills the Gap' for those needing financial assistance from the Caring Fund.
One of the most fun parts of the online Benefit Auction is seeing the generosity and craftsmanship of those who handcraft items for bidding. Landis Homes' resident Elvin Stoltzfus is one of those special creators.
"I was eight years old when I started working with wood. I set up a shop on our farm, and I still have the first piece I ever made," Elvin shared.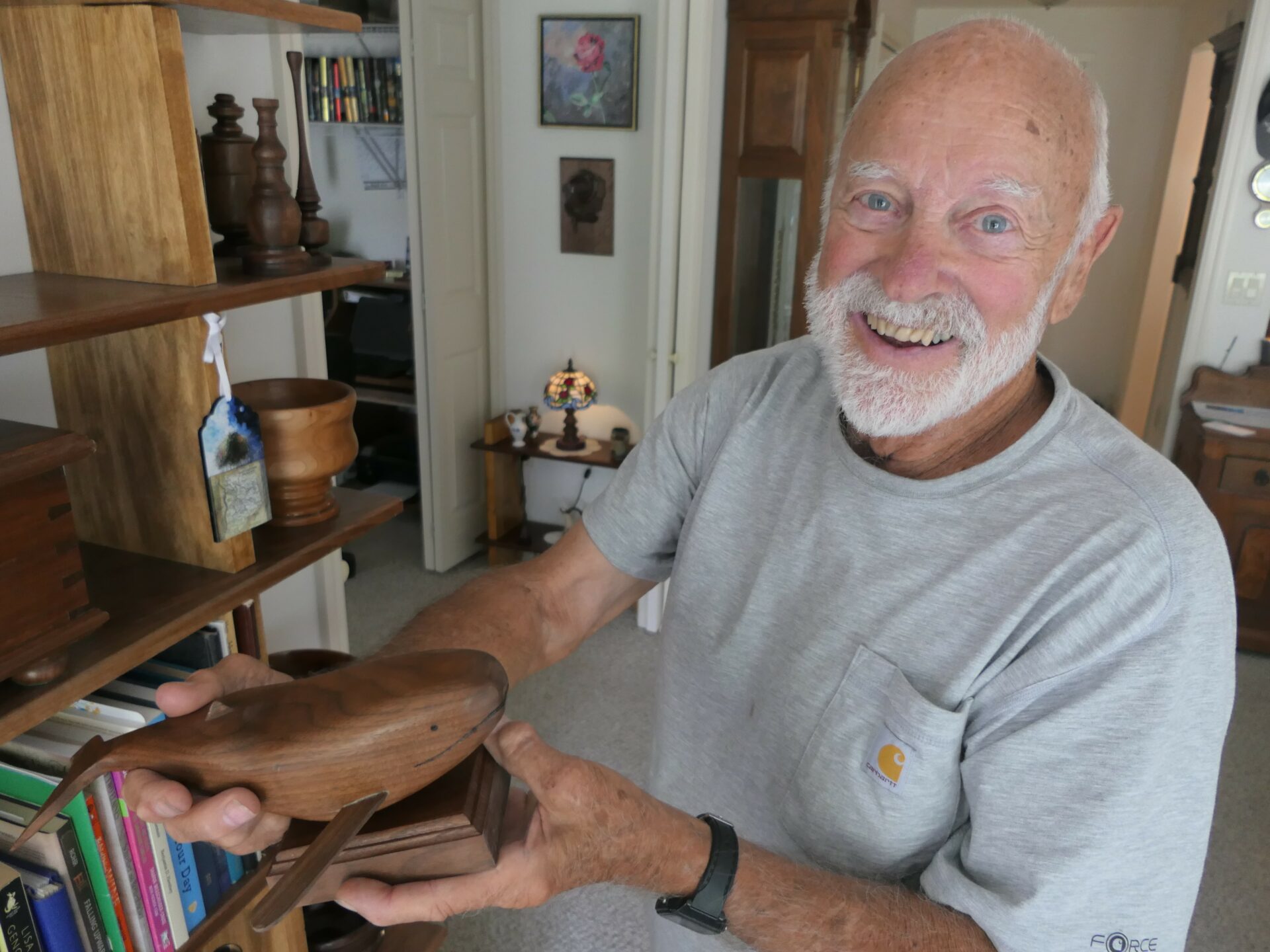 Elvin had a shop in his own home before he and his wife, Grace, moved to Landis Homes in 2015. He knew right away that he didn't want to give up woodworking, so he joined the woodworkers in the shop on campus. He has made many things over the years from furniture to toy trucks to bowls and lamp bases.
"My specialty is working with the lathe. My favorite part of the process is thinking about what I can make, then piecing it together in my mind and with my hands. I like to make sure there are no gaps in the wood so it's almost flawless. I like giving pieces for the Benefit Auction because I have a gift, and I think people appreciate it. If it brings in money to the Caring Fund, it's rewarding."
If handcrafting an item for donation, making new friends, and helping to raise money for the Caring Fund is something you would like to do, contact Janice Nikoloff, Advancement Events Coordinator, at (717) 381-3580. Perhaps you also have something special to share with others.