Vernon and Mary have been residents at Landis Homes for almost 20 years. Vernon shared their journey with the Caring Fund below.
"When Mary was diagnosed with dementia, it was hard, but I did the best I could. I gave to the Caring Fund for many years because I saw the need, and I like to help people. But Mary's finances have been depleted now, and while I have some left, I have to be careful."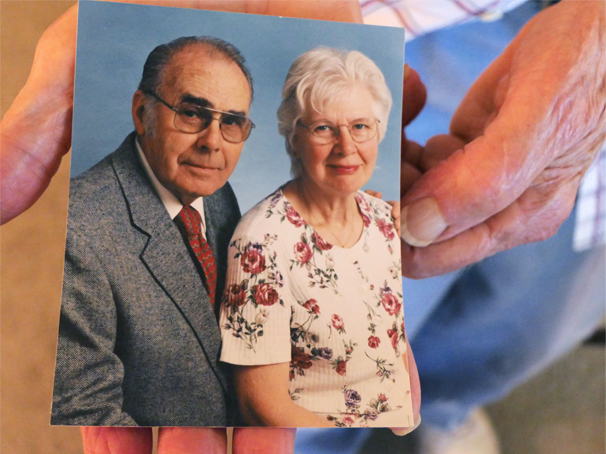 Vernon and Mary met in 1951. He remembered being surprised that Mary and her family spoke low German like he did. They began a beautiful life together. They raised a family of two boys and fostered other children. Eventually, they adopted another son, making them a family of five.
Vern drove a tractor-trailer, and Mary volunteered at church, singing in the choir. She also enjoyed quilting and hosted international Mennonite Central Committee trainees.
Mary pressed for them to move to Landis Homes in 2003. They knew they couldn't keep working forever and might need help someday. They loved living in their cottage close to the farm that borders the west side of Landis Homes. But sadly, Mary was diagnosed with dementia. And in 2018, she had to move to a higher level of care.
Your gift by December 31 will help residents like Mary and Vern continue to afford loving, high-quality care even after their personal finances are exhausted.
"I would encourage you to give. I always gave what I could, and now I'm so grateful for it. It's a noble thing, and I'm pleased that the Caring Fund is here to be used when needed," Vernon said.
Last year, 42 residents needed the assistance of the Caring Fund. Your gift to the Caring Fund provides the same quality of care for each resident, with no distinction between those with or without financial resources.