Friends of the Woods & Wetlands
The Friends of the Woods and Wetlands (FOTWAW) is a resident volunteer group at Landis Homes that promotes butterfly gardens, goes on "owl prowls", monitors bluebird houses, and welcomes non-stinging native pollinator bees, as well as other activities. There are more than a dozen working groups within Friends of the Woods and Wetlands, all dedicated to a particular area of interest.
---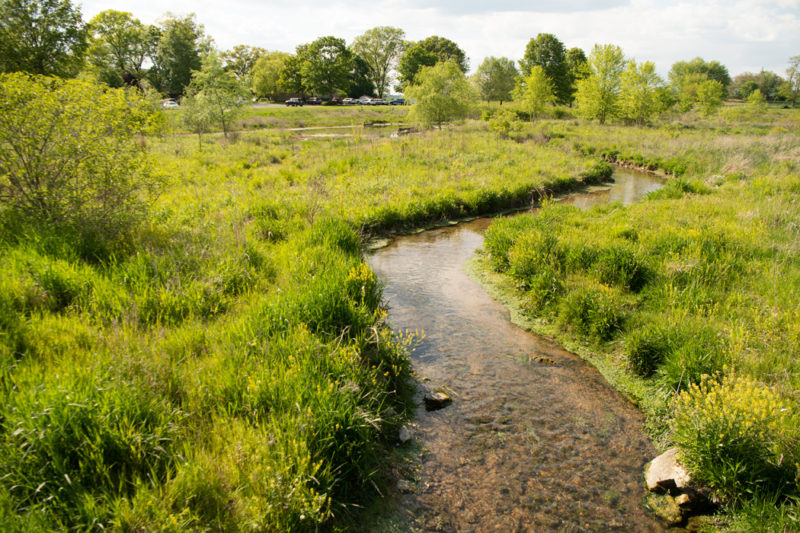 Landis Homes Stream and Floodplain Restoration
Kurtz Run, a tributary to the Conestoga River that flows through the Landis Homes retirement community, was showing clear signs of degradation. In addition to improving stream function, Landis Homes wanted to improve the bio-diversity and development efficiency of the site.
---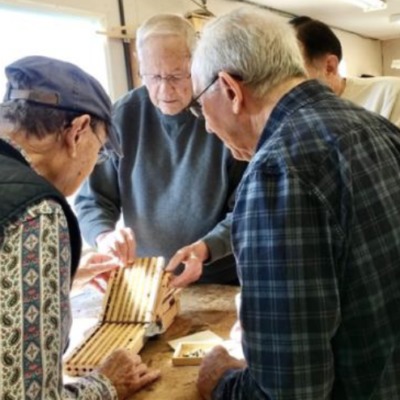 Landis Homes Supports Wild Bee Population
A group from Landis Homes, Lititz, Pa., has been placing nesting boxes for Mason bees, harvesting the cocoons, preserving them and placing them in new areas. Two volunteers from a local fruit farm joined the most recent effort. They were seeking new ways to pollinate their crops.
---
LEED Gold Building Certification Celebrated
Landis Homes recently celebrated the LEED® Gold certification received for its new expansion on the south part of its 114-acre campus. Established by the U.S. Green Building Council and verified by the Green Building Certification Institute (GBCI), LEED is the nation's preeminent program for the design, construction and operation of high performance green buildings. There are currently only a handful of LEED Gold structures in Lancaster County.
---
Building Green Benefits at Landis Homes
The three-year renovation of the Landis Homes Assisted Living residences is in the final year of construction. When possible, green building methods and materials that conserve natural resources, increase energy efficiency and improve indoor air quality have been used.
---
Creation Care at Landis Homes
Larry Zook, President & CEO, shares a few stories to help illustrate how we seek to care for creation throughout the three locations that are part of Landis Communities. The organization is motivated to do these things not because it looks good, or because people are asking for it, but because it helps preserve the earth. This is done because we are citizens of creation, and God's creation story invites us to claim this citizenship.
---
Osmia Cocoon Harvest
Landis Homes resident, Janet Kline, shares how residents worked together to remove the cocoons of the Horned Mason Bee, cleaned the mud dividers and counted the cocoons. The cocoons were then refrigerated until spring when they were introduced into the pollinator boxes located in the Wetlands and Lehman's Woods at Landis Homes. Since the honeybee populations have been dwindling, this act helped introduce other pollinators into the environment.